Ukrainian Arrivals Mental Health Response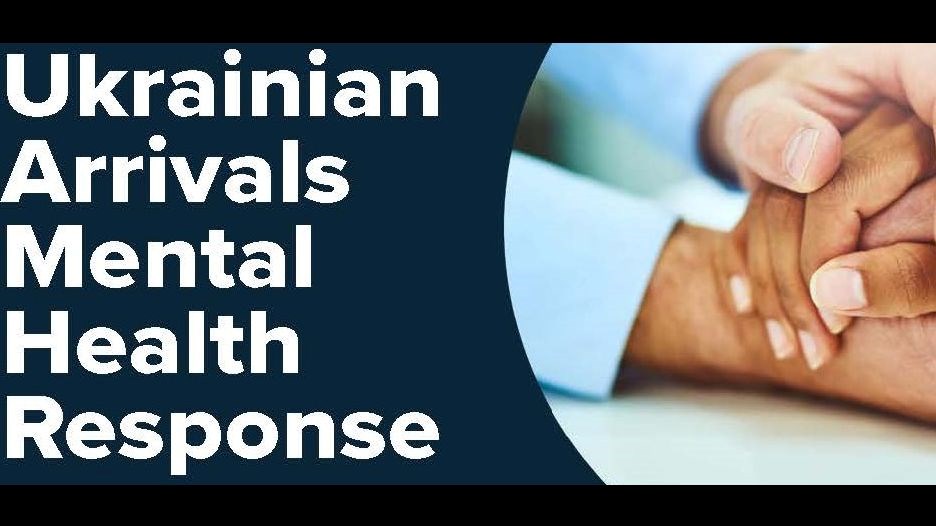 As Manitoba welcomes Ukrainians displaced by the war, resources are available to support those requiring mental health and substance use support.
To ensure mental health, addictions and trauma services are readily accessible for Ukrainian Arrivals, Shared Health and Klinic Community Health have partnered to make available timely and effective care to those in need.
The partnership will provide Ukrainian Arrivals across the province with access to brief intervention, crisis response, outreach, mental health services, substance use treatment, trauma counselling and help with connecting to formal systems. These services will be available both in person and virtually.
Agencies and health services providers including Service Delivery Organizations, primary care providers, Manitoba Association of Newcomer Serving Organizations (MANSO) and organizations under its umbrella, school division staff, Ukrainian Reception Centre and Settlement Centre staff and volunteers are encouraged to direct Ukrainian Arrivals to the Shared Health and Klinic so they may access mental health and addictions support.
To assist Ukrainian Arrivals in accessing services from the Shared Health-Klinic team:
• Call the System Navigator – UKR Program at 431-489-1728
• Complete and submit the referral form and fax it to the number listed on the form
• The team will attempt to connect with any requests within a business day
https://healthproviders.sharedhealthmb.ca/ukraine/