Manitoba News Release - September 13, 2022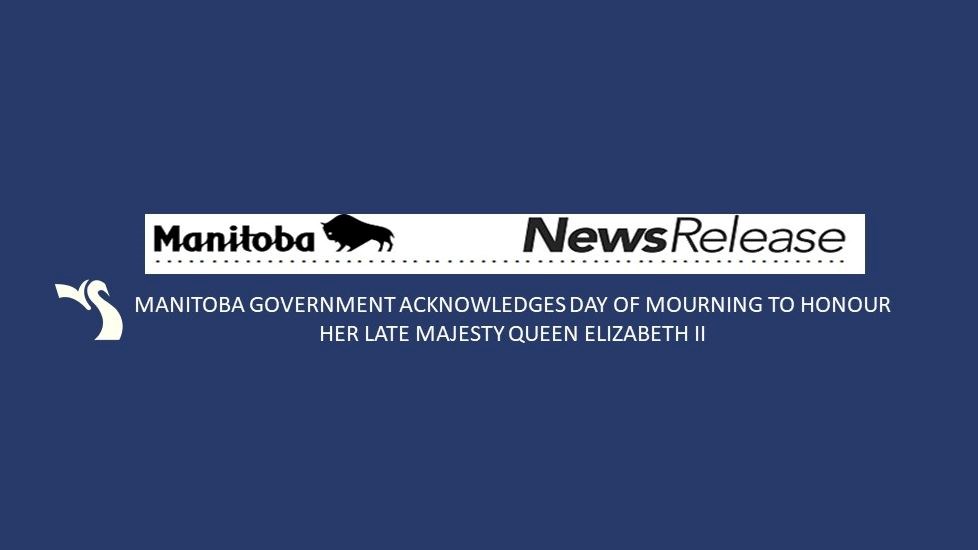 MANITOBA GOVERNMENT ACKNOWLEDGES A DAY OF MOURNING TO HONOUR HER LATE MAJESTY QUEEN ELIZABETH II
The province is recognizing Sept. 19 as a day of mourning to encourage Manitobans to honour and pay their respects to Her late Majesty Queen Elizabeth II, Premier Heather Stefanson announced today.
All non-essential government services and offices will be closed for the day. Schools will remain open and classes will be in session, and child-care facilities will also be open. The healthcare system will continue to operate as usual.
"I encourage all Manitobans to take a moment to reflect on Her late Majesty's special relationship with our province and her countless contributions to our country and the entire Commonwealth," said Stefanson. "Queen Elizabeth II had a remarkable reign and an unwavering commitment to service and duty. May she rest in peace."
The premier is encouraging all schools to observe a moment of silence on the day.