Classes Resume on Monday, January 17, 2022 - What Parents/Guardians Should Know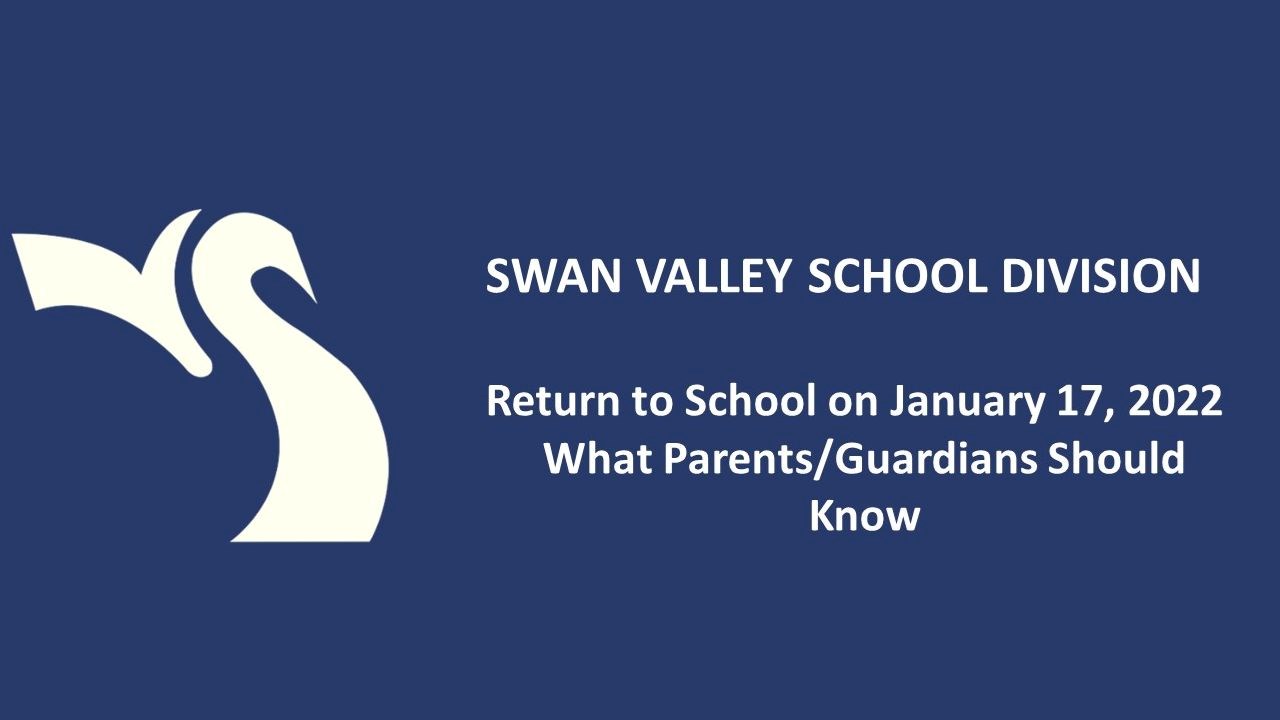 Parents/Guardians
The Department of Education has announced that classes will resume on Monday, January 17th. All students from K-12 will return to class full-time every day. Schools have adjusted to provide 2-meter social distancing where possible within the classrooms.
Manitoba Public Health continues to remind parents that if their child has symptoms of Covid 19, they should not send them to school. Students who show symptoms during the school day must be picked up by parents. Students in Kindergarten-Grade 6 have been provided with Rapid Test Kits. The child should be symptom-free before returning to class.
What to do if:

Un-Vaccinated

Vaccinated

A child tests positive on a rapid/PCR test.

isolate for 10 days
can leave self-isolation after 10 days if no symptoms of COVID-19

may return to class in 5 days
can leave self-isolation after 5 days if no symptoms of COVID-19

Close contact of a confirmed Covid case and

Symptomatic

isolate for 10 days
can leave self-isolation after 10 days if no symptoms of COVID-19

does not have symptoms they may remain in class

Close contacts who do not have symptoms and are fully vaccinated, or who have tested positive for COVID-19 and recovered within the last six months, are exempt from self-isolation (quarantine).
If schools experience staff shortages due to rising numbers of Covid cases and coverage cannot be provided it is possible that classes may have to be canceled. The school will do its best to communicate this to parents the night before, but this may not always be possible. If a whole school is impacted the school will communicate a plan to parents within a short time frame. Please check the school division website and Facebook account.
Our transportation department may also be affected by staff and driver shortages. Routes may have to be canceled at short notice.
Our hope is that we can continue to operate in a stable environment. Thank you to students, parents, and staff as we deal with issues as they arise.