A NOTICE OF TENDER SVRSS Change Room Renovation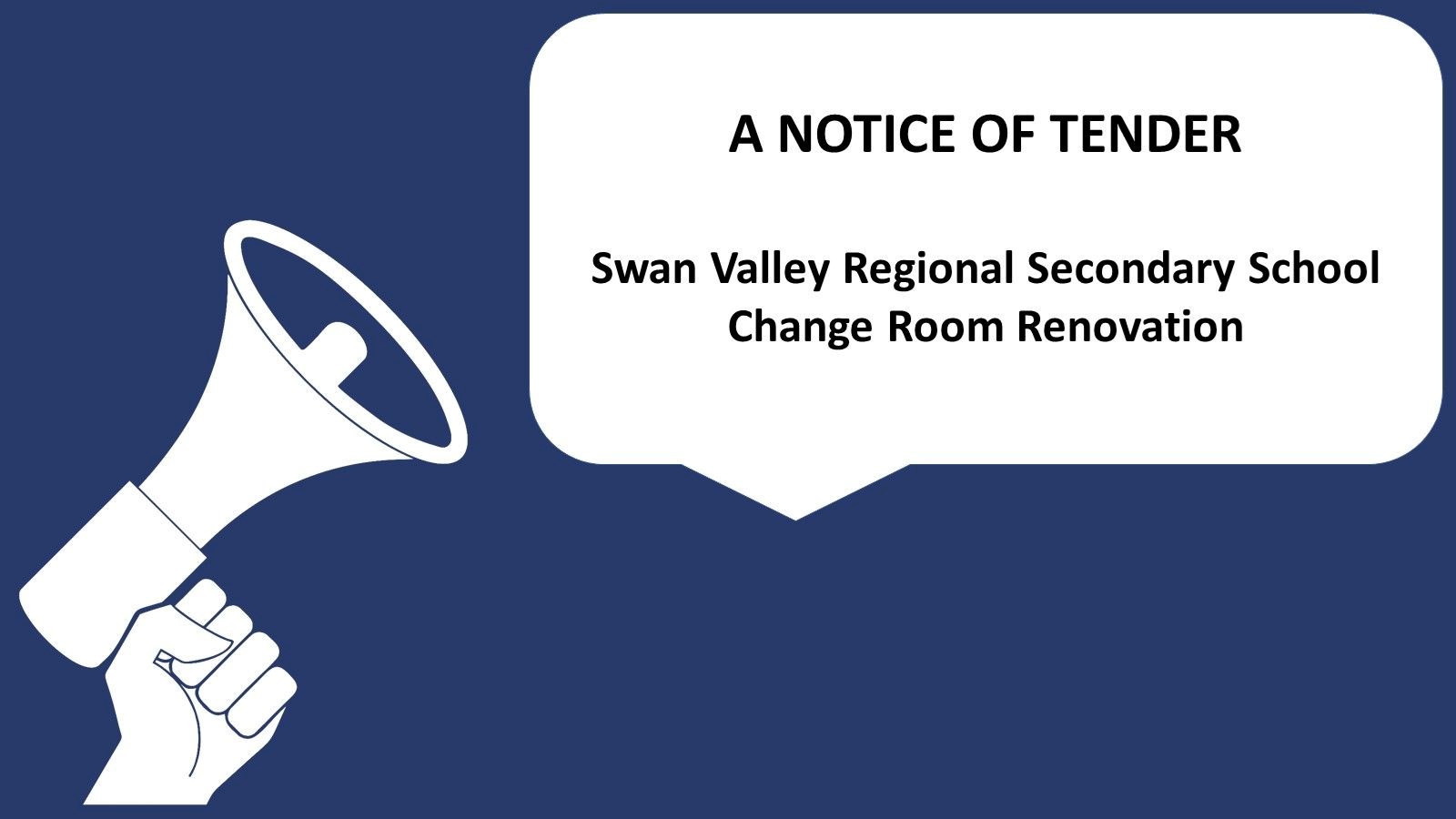 Project: Swan Valley Regional Secondary School
Change Room Renovation


Project Description:
The Swan Valley Regional Secondary School (SVRSS) Change Room Renovation project involves the interior renovation and upgrade of approximately 286 square metres of existing area at the Swan Valley Regional Secondary School at 1483 3rd Street North, Swan River, Manitoba. The work includes architectural, structural, mechanical, and electrical disciplines.

Bid Closing Date: before 2:00 pm local time (CBC radio), on January, 28th, 2022.

Construction Start: May 1st, 2022
All terms of access, start date, etc, are subject to Manitoba Public Health Orders and Manitoba Education directives.

Bid documents, Tender Specifications, Site Examination Requirements, etc. are available at: Documents are available through the Winnipeg Construction Association, Construction Association of Rural Manitoba, Saskatchewan, and Regina Construction associations. A limited number of Contract Documents are available upon presentation of a $150 refundable deposit at the Swan Valley School Division, Division Office.
Contract Administrator: Public City Architecture Inc.